A Better Way to Map and Manage Your Urban Forest
ASSET MANAGEMENT AND TREE MAPPING SOFTWARE
TREEPLOTTER™ SOFTWARE
The world's leading tree inventory and asset management software from PlanIT Geo™ to map and manage your urban forest. Built on a web-based GIS platform and optimised for mobile use. Used by local government, private businesses, charities, housing associations, and universities.

Collect and manage data in a map-based program, on any desktop or mobile device, online or offline, with live access to data for unlimited users.

Save you and your staff time and money with increased efficiency, better communication, and use of real-time data for better decision making. Your organisation will shine when using the latest in urban forestry technology.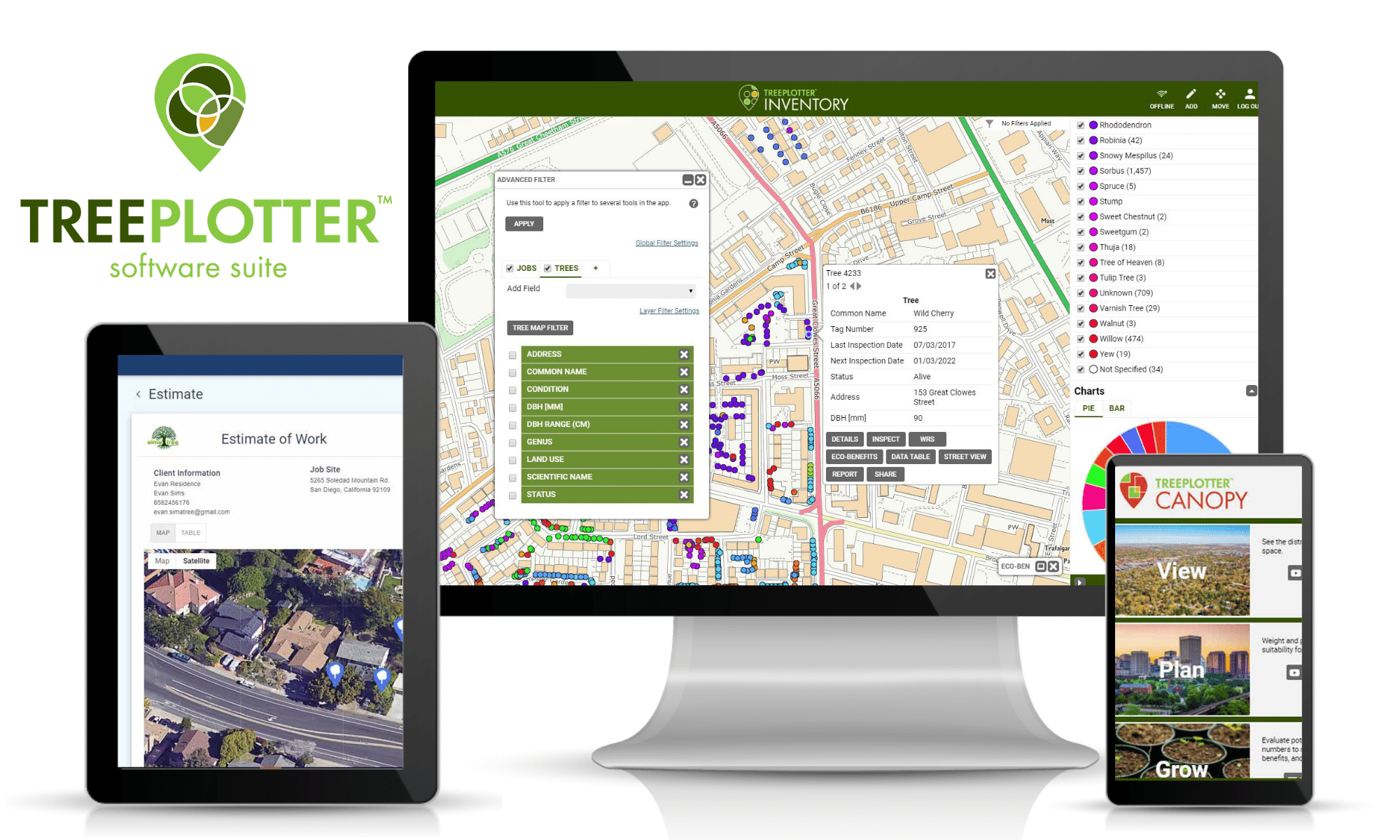 Software Products
A SOLUTION FOR YOUR NEEDS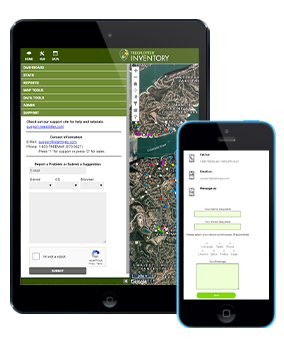 Collect and manage data in real-time, anywhere, on any device.

Grow your business with online proposals, tree maps, and job scheduling.

View, plan, and grow the urban forest with data analysis tools.

Map and inspect park assets, and streamline work management operations.
UNITED KINGDOM SPECIFIC MODULE
DEVELOPMENT SURVEY
The TreePlotter™ software platform offers the Development Survey module based on BS5837, built specifically for consultants working on development sites. This gives all the tools they need to meet and exceed the requirements set out in BS5837. This tool allows you to accurately map tree canopies, root protection areas, and import or export CAD files, all whilst in the field.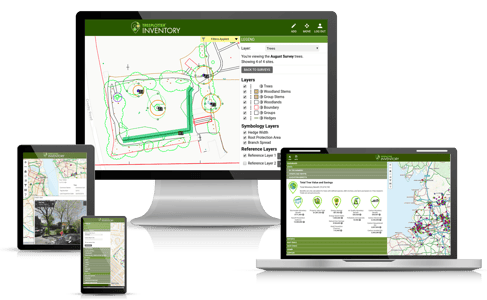 Download our TreePlotter Brochure
Download the brochure to learn how the TreePlotter software suite can help reach your urban greening goals.